Bee health: how EFSA is helping to protect our pollinators
Bee health: how EFSA is helping to protect our pollinators
Beekeeping is an ancient tradition, and honey bees have been kept in Europe for several millennia. Bees are critically important in the environment, sustaining biodiversity by providing essential pollination for a wide range of crops and wild plants. They contribute to human wealth and wellbeing directly through the production of honey and other food and feed supplies such as: pollen, wax for food processing, propolis in food technology, and royal jelly as a dietary supplement and ingredient in food.

The Food and Agriculture Organization of the United Nations estimates that of the 100 crop species that provide 90% of food worldwide, 71 are pollinated by bees. The majority of crops grown in the European Union depend on insect pollination. Beyond the essential value of pollination to maintaining biodiversity, the global annual monetary value of pollination has been estimated at hundreds of billions of euros.

Because of the important ecological and economic value of bees, it is vital that we monitor and maintain healthy bee stocks, not just locally or nationally, but globally.

Bees in decline

Over the past 10 to 15 years, beekeepers have been reporting unusual weakening of bee numbers and colony losses, particularly in Western European countries including France, Belgium, Switzerland, Germany, the UK, the Netherlands, Italy and Spain. In North America, colony losses observed since 2005 have left the region with fewer kept bees than at any time in the past 50 years. American scientists have coined the term Colony Collapse Disorder (CCD) to describe this phenomenon. CCD is often characterised by the rapid loss from a colony of its adult worker bee population.

No single cause of declining bee numbers has been identified. However, several possible contributing factors have been suggested, acting in combination or separately. These include the effects of intensive agriculture and pesticide use, starvation and poor bee nutrition, viruses, attacks by pathogens and invasive species – such as the Varroa mite (Varroa destructor), the Asian hornet (Vespa velutina), the small hive beetle Aethina tumida and the bee mite Tropilaelaps – genetically modified plants, and environmental changes (e.g. habitat fragmentation and loss).
EFSA's role

The European Food Safety Authority (EFSA) has an important role to play in ensuring that healthy bee stocks are maintained in Europe, given its mandate to improve EU food safety and animal health and to ensure a high level of consumer protection. A number of the Authority's scientific experts contribute to this work, principally in the areas of pesticides, animal health and welfare and plant health, genetically modified organisms (GMOs), data collection and scientific assessment.
Central to this work are the assessments EFSA carries out of the environmental safety of pesticides and GMOs that manufacturers would like to place on the EU market, and the advice provided by EFSA's plant health experts on the risks posed by organisms that can cause harm to plants, plant products or plant biodiversity in the European Community.
EFSA's pesticides experts have carried out a number of high-profile risk assessments that have helped to inform EU policy on bee health. In 2012 they assessed the potential effects on bees of thiamethoxam, imidacloprid and clothianidin, which are members of the neonicotinoid group of pesticides. The assessments, published earlier this year, paid particular attention to acute and chronic effects on bee colony survival and development, taking into account the effects on bee larvae as well as bee behaviour. The European Commission subsequently introduced restrictions on the use of these pesticides in Europe.

In May 2013 EFSA performed a risk assessment of the insecticide fipronil, paying particular regard to the possible acute, chronic and sub-lethal effects on bees. The Commission reacted by imposing restrictions on the use of fipronil.

Another significant piece of work published this year – this time by EFSA's animal health and welfare experts – was an assessment of the risk of introduction and spread in the EU of the small hive beetle (Aethina tumida) and the Tropilaelaps bee mite through the import of live bees and bee products, and of products such as fruit and vegetables.
More broadly, EFSA has an internal task force which is carrying out an overview of the state of risk assessment in the area of bees. The task force published a report in November 2012 giving an overview of EFSA's current activities and making recommendations on how this work should be continued. It will publish a second report in early 2014 looking at how EFSA can best collaborate with other organisations to advance knowledge in this area.

The formation of the task force has its roots in 2009, when EFSA launched a project to assess bee surveillance systems in the EU, and to collate and analyse data and publications related to honey bee colony mortality across Europe. The subsequent report Bee Mortality and Bee Surveillance in Europe made a number of recommendations to improve surveillance as well as identifying consensus across the EU on the multifactorial origins of the decline in bee numbers. It also helped to shape the European Commission's strategy for tackling the decline in bee numbers across Europe, which was clarified in a key communication on honey bee health published in 2010. In May 2012, the Commission allocated €3.3 million to support 17 Member States carrying out surveillance studies related to losses of honey bee colonies.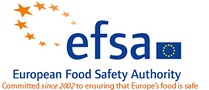 January 2014